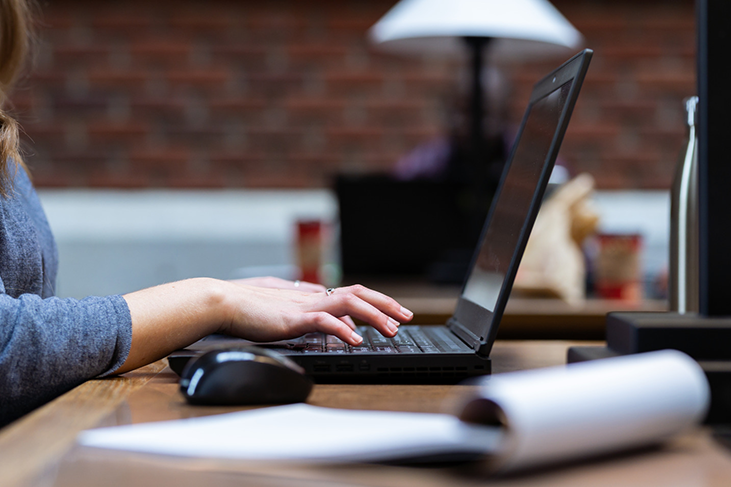 Online Learning Tips
For many of you, online learning is now a major component of your post-secondary education. For Canadian universities and colleges, moving to an online-based system is one way for schools to protect their staff and their students. However, moving to online education can present unique challenges to students, and makes learning strategies essential, now that learning from home is part of your routine.
With expert advice from our CAEL Live guests, such as Dr. Mike Atkinson from Western University, we have put together a few online learning tips to help you adjust to online learning:
Create a dedicated study area:
Experts agree: it is easier to recall information if you're in the same place where you first learned it. This means creating a dedicated space at home to take your online classes will make your learning more effective. Remove any distractions from your study area, and if possible, avoid studying and working from bed. A clear distinction between where you study and where you take breaks will help you focus. 
Take detailed notes:
Taking notes promotes active thinking, boosts comprehension, and extends your attention span. It's a good strategy that will help you summarize course information whether you're learning online or in the classroom. Whether you use a notebook or a digital app, taking notes will help you start synthesizing key points.
Set daily goals:
Determine what you want to accomplish in a given day, and set a clear goal can help you stay motivated. Achievable goals are specific and measureable, such as "I'll watch all the videos in Module 2 and complete the first programming assignment." Don't forget to reward yourself when you make progress towards your goal!
Take regular breaks:
Resting your brain after learning is important to good performance. If you find yourself working without much progress for an hour, take a break. Walking outside, taking a shower, or talking with a friend can help you re-focus and give you new ideas on how to approach your project.
Conclusions
Adjusting to online learning can be difficult, and is a fundamental change in how your post-secondary education is being delivered in the future.
Creating a study area, taking detailed notes, setting achievable daily goals, and taking regular breaks are all helpful ways to keep your online learning productive.