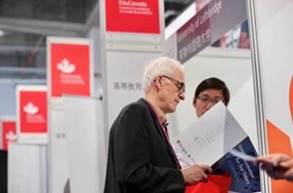 CAEL AT THE 2018 CHINA EDUCATION EXPO
About the China Education Expo
The annual China Education Expo (CEE), an exhibition tour hosted by the China Education Association for International Exchange (CEAIE), and founded in 2000, takes place every autumn in Beijing, Shanghai, and additional cities across China.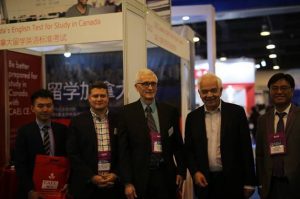 Acclaimed as the leading event for overseas schools to expand their presence in the world's largest student recruitment market, this year's CEE event had the involvement of more than 20 countries, with national pavilions hosted by Argentina, Australia, Canada, Chile, Cyprus, Denmark, Estonia, Finland, France, Germany, Ireland, Israel, Italy, Japan, Korea, Malaysia, New Zealand, Philippines, Poland, Russia, Singapore, Spain, Sweden, Switzerland, Thailand, the Netherlands, the UK and USA. In total, over 600 schools from 40 countries were represented, and over 60,000 visitors from across China visited this year's expo.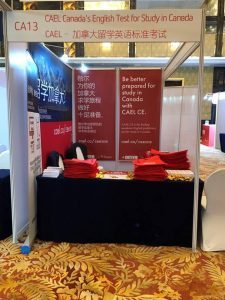 In addition to information booths where visitors were able to collect relevant information from representatives of participating institutions, Study Abroad presentations were also staged, allowing students to learn more about study opportunities and scholarship programs available around the world.
CAEL at the 2018 China Education Expo
In October 2018, Paragon Testing Enterprises sent a delegation of executives to attend CEE in Beijing, Guangzhou, and Shanghai, with the goal of promoting CAEL, Canada's leading academic English language test, to thousands of visitors during the eight-day exhibition tour. Before the CEE Beijing and Shanghai stop, Paragon's delegation was invited to attend the market briefing event hosted by The Embassy of Canada to China. At the Beijing market briefing, Paragon's CEO and President Dr. Donald Wehrung delivered a presentation of Introduction to CAEL to CEE participants. CAEL, the Gold Sponsor of the Canadian Pavilion, attracted the attention of the media and other exhibitors in the venues, with numerous institutions and agents visiting CAEL's booth.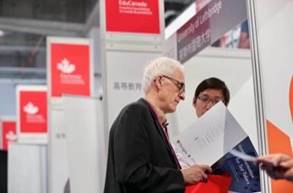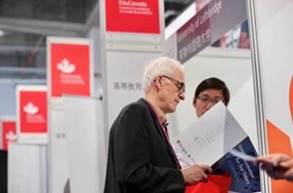 One of the most asked questions during CEE was "When is your first test sitting in China?" Paragon is glad to announce that the first public CAEL CE Test sitting in China is on Saturday, January 26th, 2019, with registration available soon. To receive the latest updates on Paragon's developments in the People's Republic of China, sign up to the newsletter at cael.ca/china-updates.
Related reading:
CAEL CE TESTING EXPANDS TO THE PEOPLE'S REPUBLIC OF CHINA